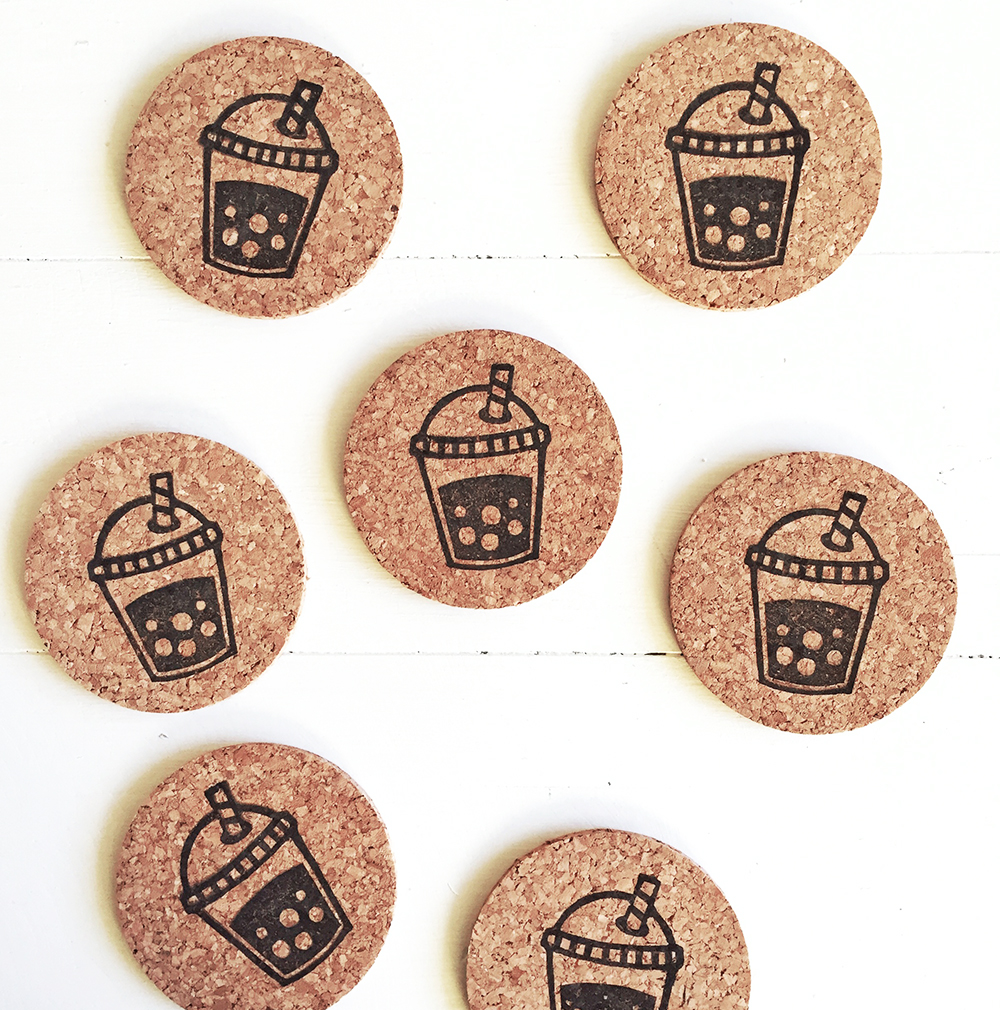 Shop
sold out
Bubble Tea Coasters - Set of 2
Here at Plate & Pencil, we can't go a week without an afternoon caffeine run to our favorite bubble tea shop. After many hours sipping these delicious drinks, we were inspired to create a bubble tea design. These adorable coasters will make a fine addition to your kitchen, office, coffee table, or bar area!

Coasters are individually block printed in our studio in Brooklyn, NY using a hand-carved stamp and eco-friendly, non-toxic ink.
Set of 2

4 inches in diameter

Black on cork background

Non-toxic ink

Individually block printed and unique!